2008 Brighouse Town Centre Circuit Races
June 10, 2008; Report & Images Larry Hickmott
Event: VS Cycles Brighouse Circuit Races on Tuesday 10th June 2008
Round 4 of the British Cycling Elite Circuit Series
Latest News on race coverage: First photo album has been uploaded with pictures from Andy May. Many more will follow this week.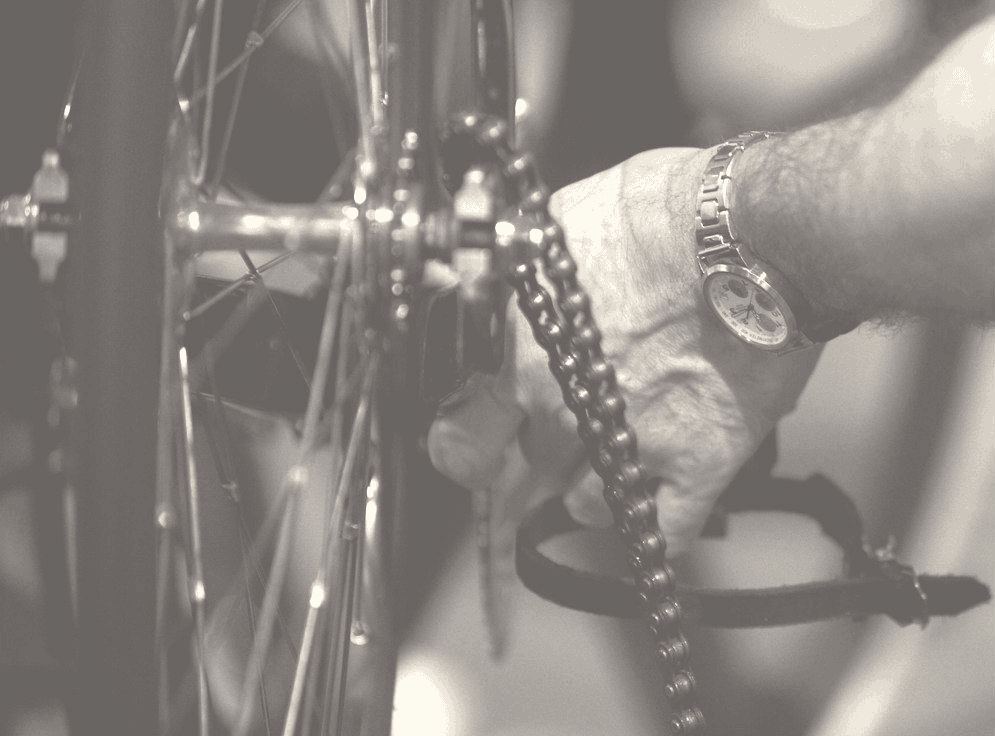 After a fast and furious race around the streets of Brighouse in front of a big crowd, it was Malcolm Elliott — fresh from a stage race in Norway — who took the honours from his in form teammate Tom Murray who despite time off the front in the closing laps, still had the legs in the sprint to get second.
Report
After a successful evening of races in 2007, the Town Centre races in Brighouse for 2008 formed part of the British Cycling Elite Circuit series, the third round in four days during a busy week for the riders, officials and me! The weather for the evening was cool, very windy and very dry and the sun was still shining brightly through the town centre buildings when the action got under way at 7pm.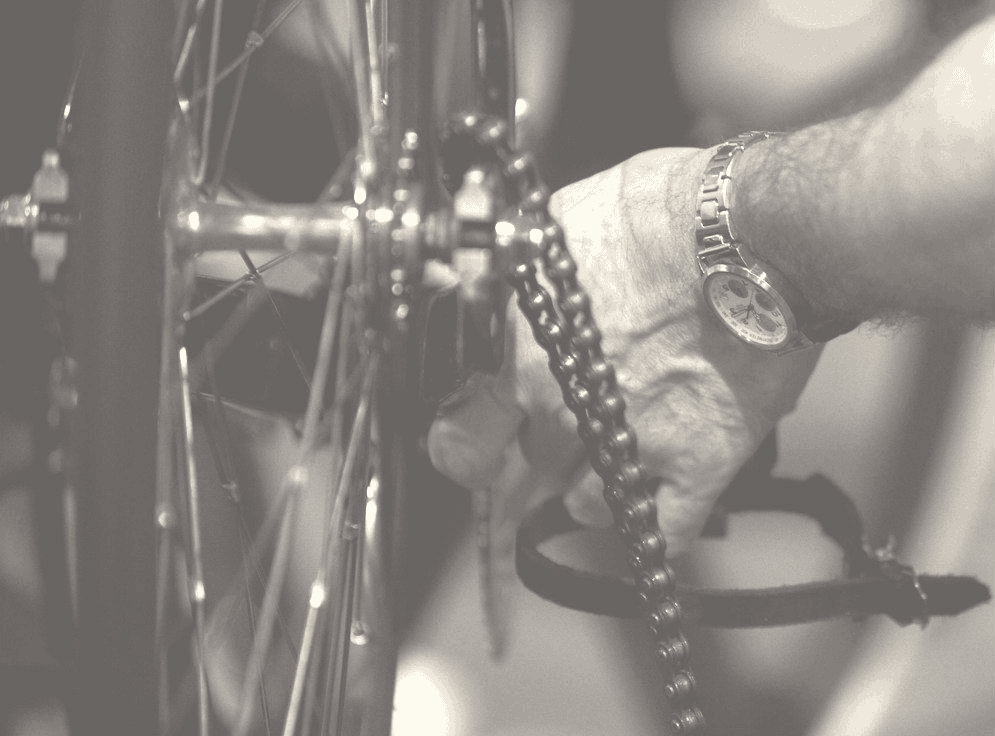 Support race was a win for Alistair Wood
The High Street had been closed off and from empty barriers at 6pm to barriers lined with people at 7pm, the crowd coming to witness the action was bigger and better than the previous year. Ahead of them on the night were four races, two for senior riders and two for Youth riders.
Kicking off the night was the Support race for category 3 & 4 riders and like everyone that night, racing in front of a big crowd saw them give it everything as they sped around the tight and short circuit. The pace of the race where the constant sprinting  out of the corners really does test a riders fitness to the max, saw a small break eventually get away and although riders from the break tried their luck at getting away, it came down to a group sprint where Aire Valley RT's Alistair Wood used all his experience to take the victory in style before talking about in onstage with commentator Mike Smith.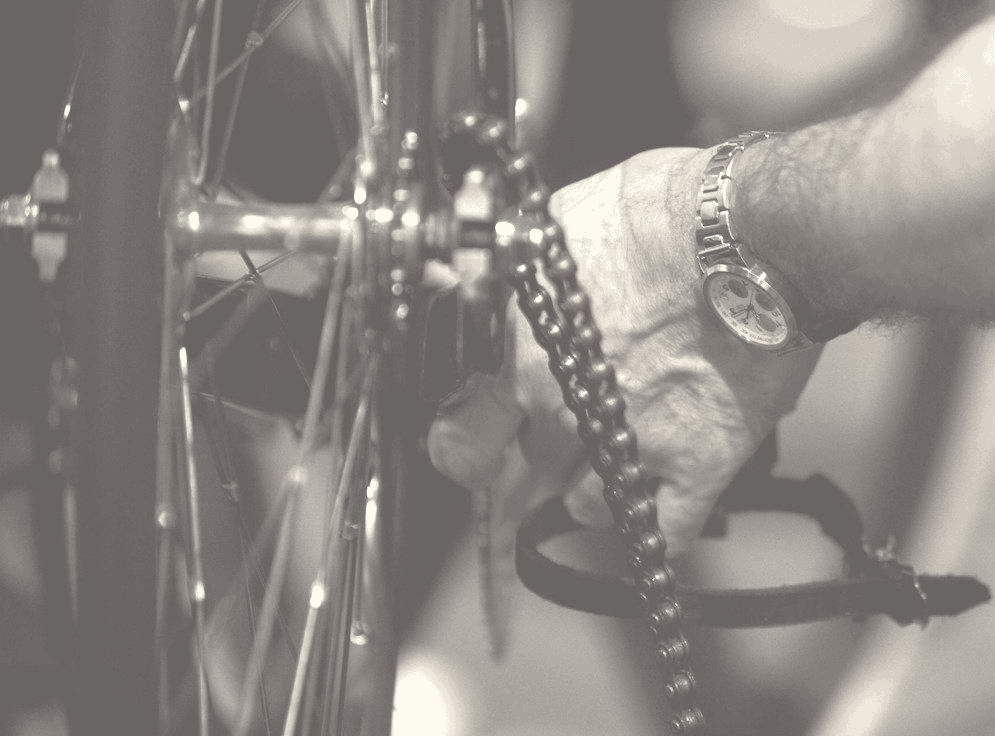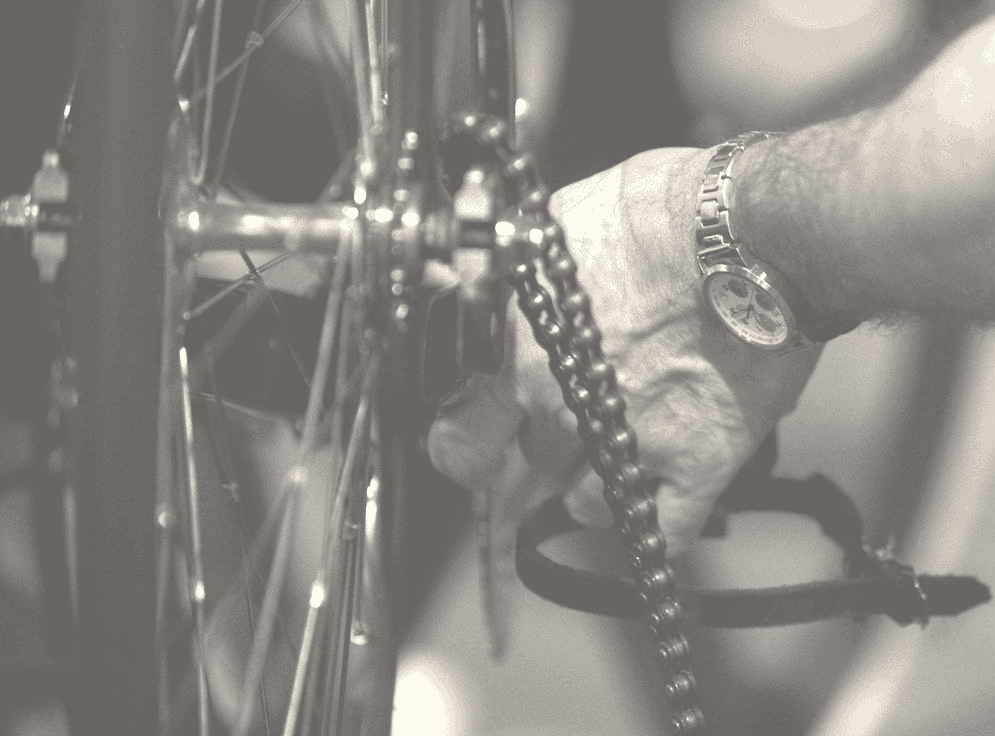 Two of the very young competitors racing in Brighouse and getting loud cheers from the huge crowd.
The young riders then held centre stage as two Youth races were held one after the other with the really young riders getting the crowd going as all the young riders battled to be the best on the night. Probably the biggest cheer of the night came for the very young under 8 girl who eventually crossed the line to finish the race showing much determination before handing her bike over to her mum. In the older Youth race for Under 16's, Jordan Hargeaves dominated that along with Tom Moses and in the sprint, no-one got near Hargreaves.
That left just one race – the main course  for the evening's racing.
Elite Circuit Race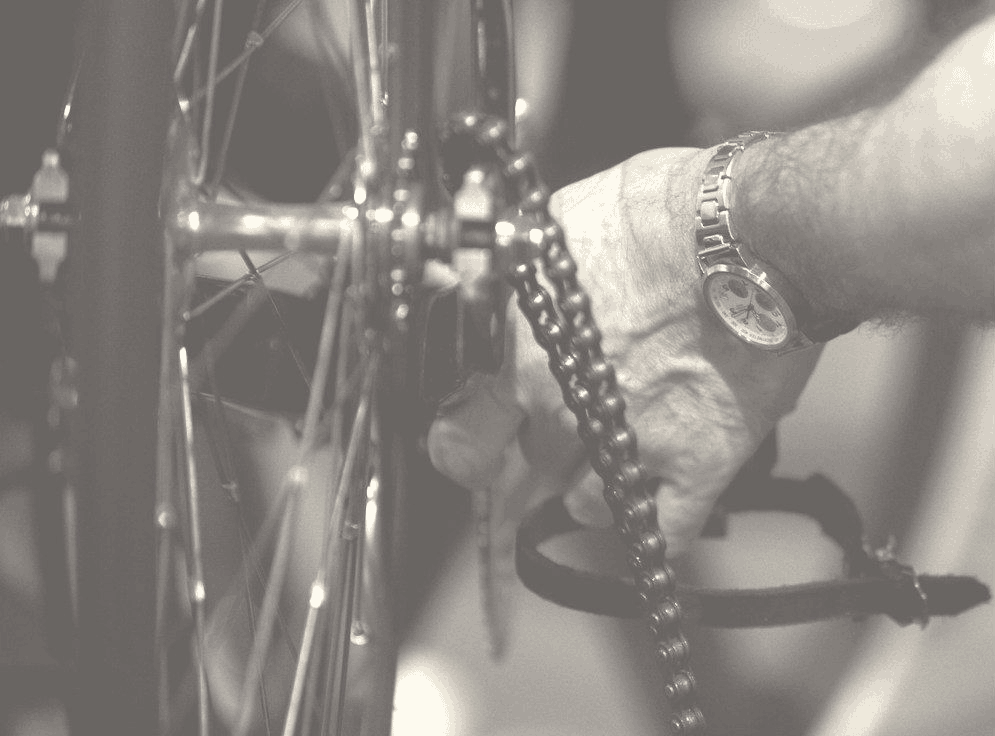 A class field lined up in Brighouse as the sun went down and darkness started to descend on the West Yorkshire town with a crowd lining both sides of the high street.
Taking to the line were all the top teams, Rapha Condor/Recycling, Pinarello, Plowman Craven, Pearl Izumi and the only real notable riders missing were those from Halfords Bikehut and Rob Hayles who had finished second in the last two rounds in London/Brentwood and Tom Southam who isn't at home in a crit as he is in a normal road race.
To start the race, the leading riders in the series were called to the line one by one as the gridding was done and after a short pause, the flag was dropped and the race was under way. As ever, the riders quickly got up to speed and the race was lined out  up the high street in front of the crowd lining the barriers or drinking in the pub located right opposite the finish.
No sooner had the last rider gone past in the lined out group, that the leader of the peloton came around the bend at the other end of the high street. As each lap passed, and each attack out of the corners was launched, splits started to happen in the bunch before the group split into two distinct groups with around nine riders in the lead.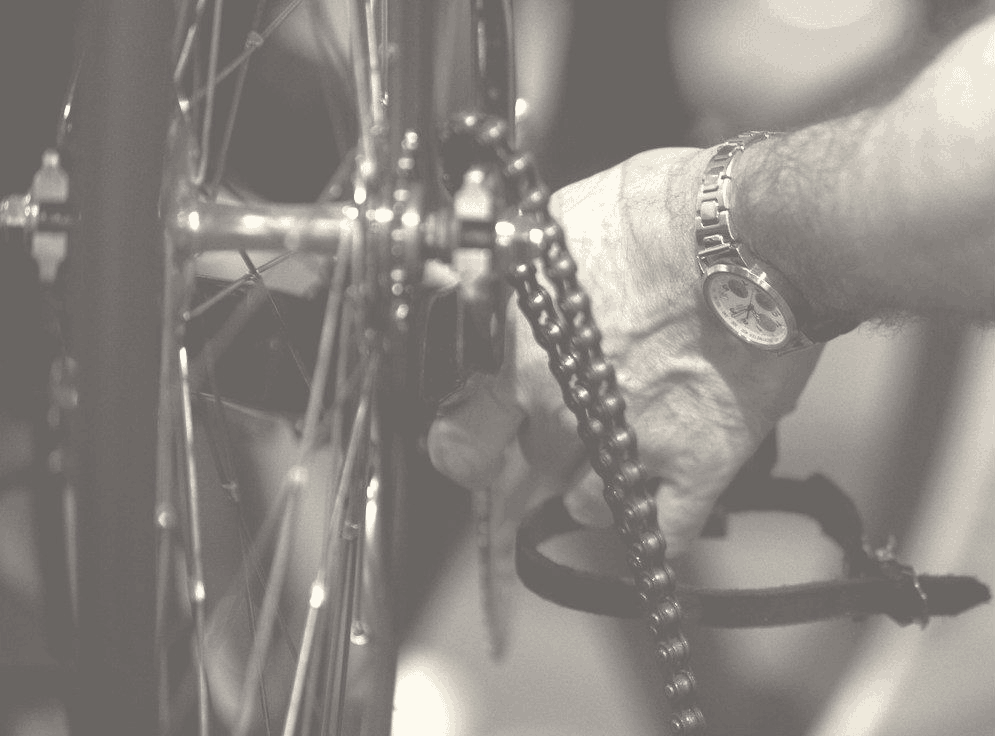 Simon Richardson was strong all night and brought the dangerous break of the night with Tom Murray and Simon Holt back to the chasers.
In the break were Malcolm Elliott, Tom Murray (both Pinarello), Ian Wilkinson (SiS/Trek), Simon Holt and series leader Dean Downing (both Rapha Condor/Recycling), Liam Holohan (Pearl Izumi), last year's winner Tom Barras and Simon Richardson (both Plowman Caven) and Sigma Sport's Wouter Sybrandy.
With all the main teams represented, the break quickly got a gap and although the chasers stayed in contact with the leaders, the break never looked threatened. As the race end got closer and closer, riders in the break to started to make a break for freedom and most of them were having a go – Elliott, Downing, Holt, Murray, Liam Holohan and Simon Richardson were all looking strong.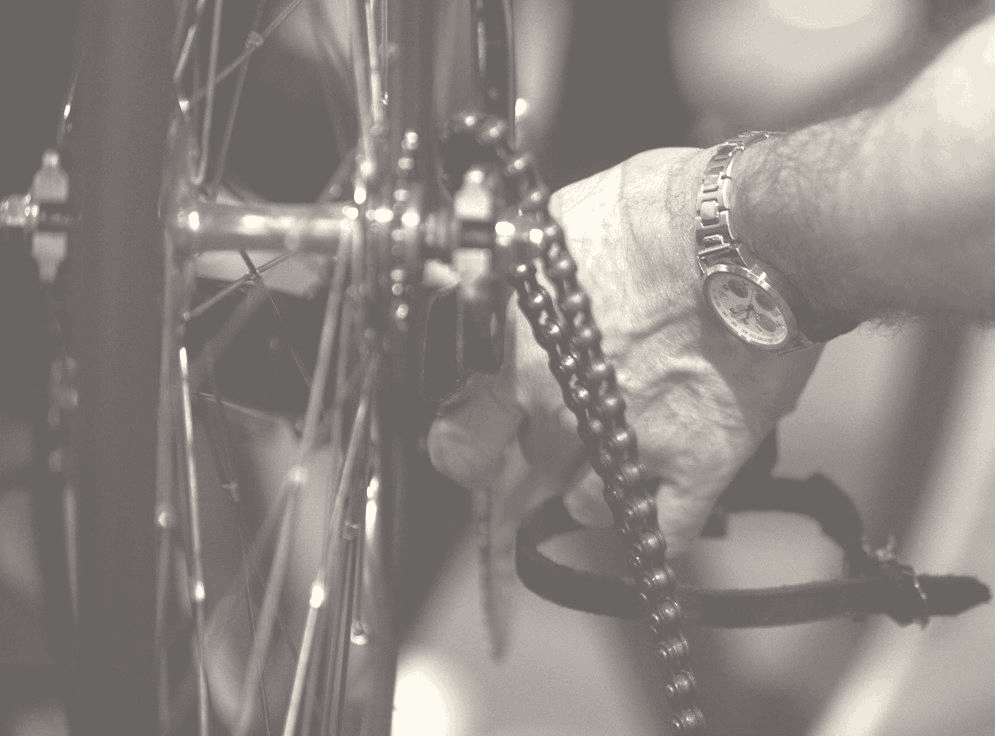 An attack by Simon Holt saw him and Tom Murray get away from the rest in the closing laps and for a long while, it looked like they would stay away but Simon Richardson saw they didn't.
Then with around 10 minutes of the race to do, Simon Holt made his move down the High street and Tom Murray was straight on it. The two riders quickly opened up a small gap but Simon Richardson was not going to let them get far as he tried to bring it back together for his teammate Tom Barras, last years winner.
Eventually contact was made and the break came back together and although riders continued to have a dig here and there including the series leader, everyone stayed together (well almost) for the sprint where Pinarello got the result with a  1-2 for a delighted Elliott and equally happy Tom Murray.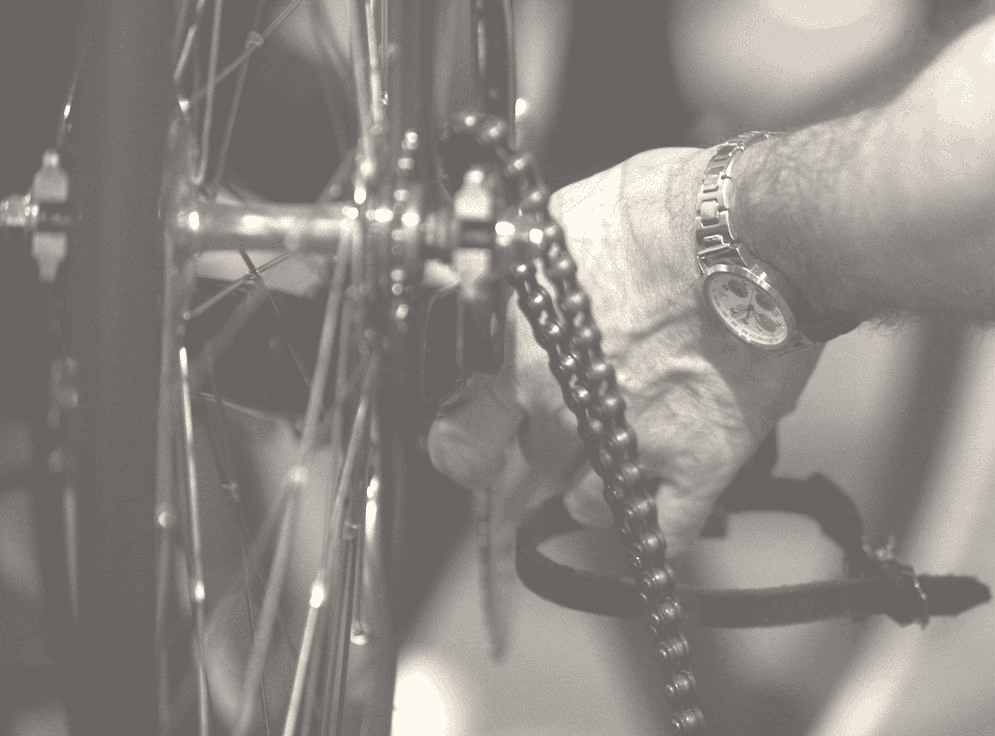 A Plowman Craven rider crashes and Tom Murray very neatly steps off his bike to avoid damaging himself. Photo Andy May.
Rider reactions
A not so delighted rider as he came past the finish line podium truck to collect his fleece was series leader Dean Downing who said quickly that on the second to last corner that another rider coming under him sent him straight on and he lost 25 metres and the chance of victory again.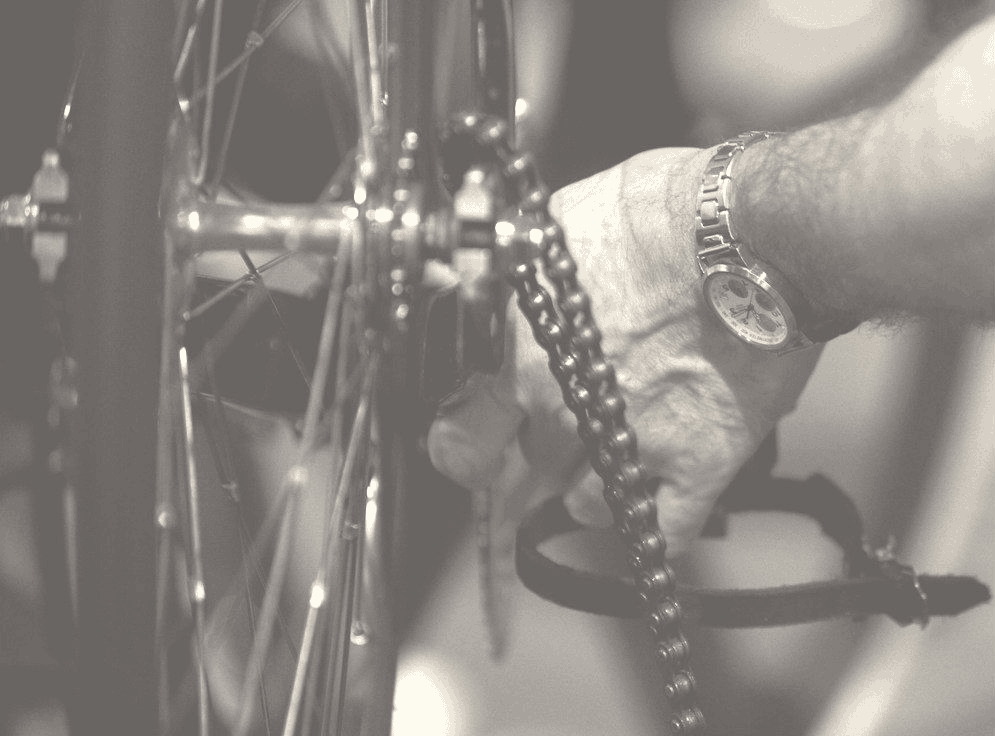 With crowds lining both sides of the street, Malcolm Elliott wins the sprint from the seven riders in the break.
We then moved on to winner Malcolm Elliott who was surrounded by well wishers and he agreed that stage racing in Norway must agree with him so on form was he during the race. "Looking at the result you'd say so but when I was in that break there, Tom was going well and was jumping round all over the place. I was feeling sluggish though  and looking around at who was there with us and could see fast guys — two Plowmans, Dean and Ian Wilkinson and I was trying to figure out what Tom and me were going to have to do."
"I thought Tom was the best plan and he went away with that two man break but Simon Richardson kept plugging away and it became quite tactical for five laps or so. I think it was Ian (Wilkinson) who was still off the front at the last corner and lead it out and I was gapped, and was I trying to get back on with quite a small gear. I kept turning it really quick and knew from going for a couple of primes earlier how hard it was and although I never got the primes I got the race and that is all that matters!"
Fresh, or not so fresh as the case may be from the Mountain Bike world cup in Fort William last weekend was a rider known for some good results in circuit races, Ian Wilkinson who finished third on the night. "Superb, it was good to be racing well at night fairly close to home. It is a hard circuit and I didn't know how I was going to go after the World Cup. I hung in well during the race and came through at the end. Malcolm has such a fast turn of speed – I felt quite good coming down that finish straight and he just came flying past me with his mate. Fairplay to him."
"I was looking forward to getting the flowers for the wife but next time."
"It was good that two guys got away for a few laps at the end and Si Richardson was doing a good job towing us back. The break then did split with Malcolm, Dean and myself getting away with around four to go and then it came together for the last three. I got the corner right but ran out of steam at the finish."
On the crashes, Ian explained "I think that was people being a little bit over zealous in the corners. It's a really good circuit and one that is good for the crowd and pubs."
Tom Murray: For quite a few years now I have seen Tom Murray riding for Yorkshire clubs like Batley CC and making his mark but not quite getting himself onto the podium in the really big events but on Tuesday night at Brighouse, he was probably the strongest rider out there, something which shows how far he has come and how well he is settling in to the Pinarello outfit.
"That has got to be the best result this year for me. I have been working hard for Rus mainly and he's been winning everything but its nice to get something for yourself I must admit. I just had two weeks in Norway and I was riding pretty well there and so I'm getting there. Norway was an experience for me, longest stages I have ever done and I was getting top 15 and it gave me the form for tonight."
Talking about the break with Simon Holt, he says "I just saw the opportunity and went with it and with Malc having the sprint he has, it was up to me to make the race and if it came back as it did then Malc was there for the sprint."
On it being a local race, and with his family watching from behind the barriers, Tom explained "I worked for VS Cycles as a kid for six or seven years so you can't get more local and everyone was shouting my name around the circuit so I had to get out there and do something."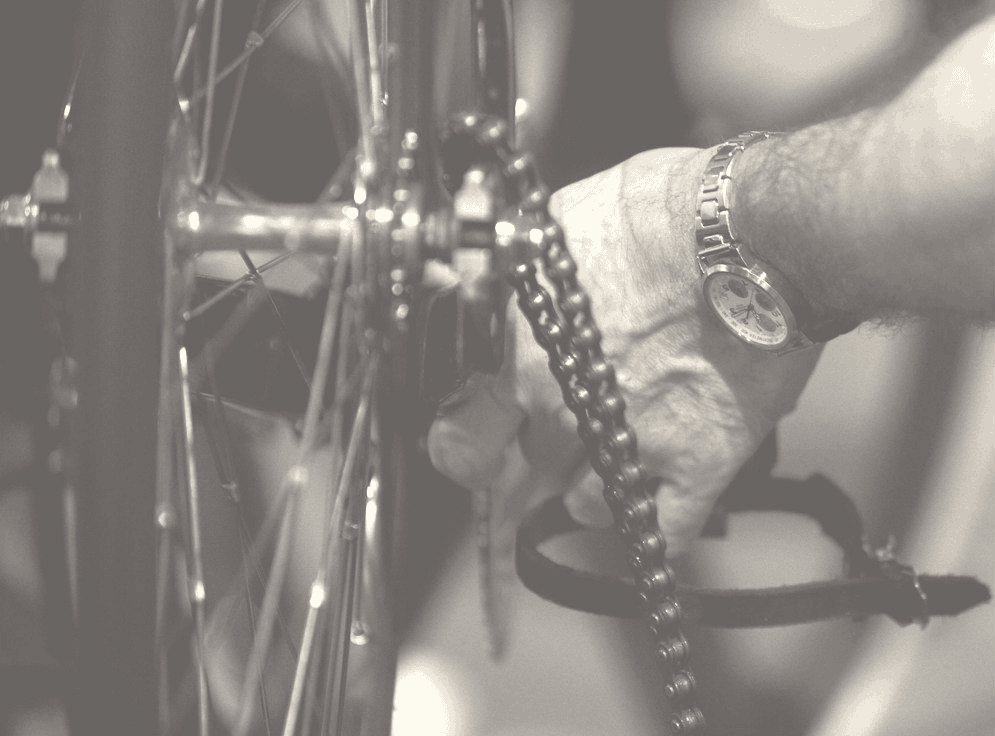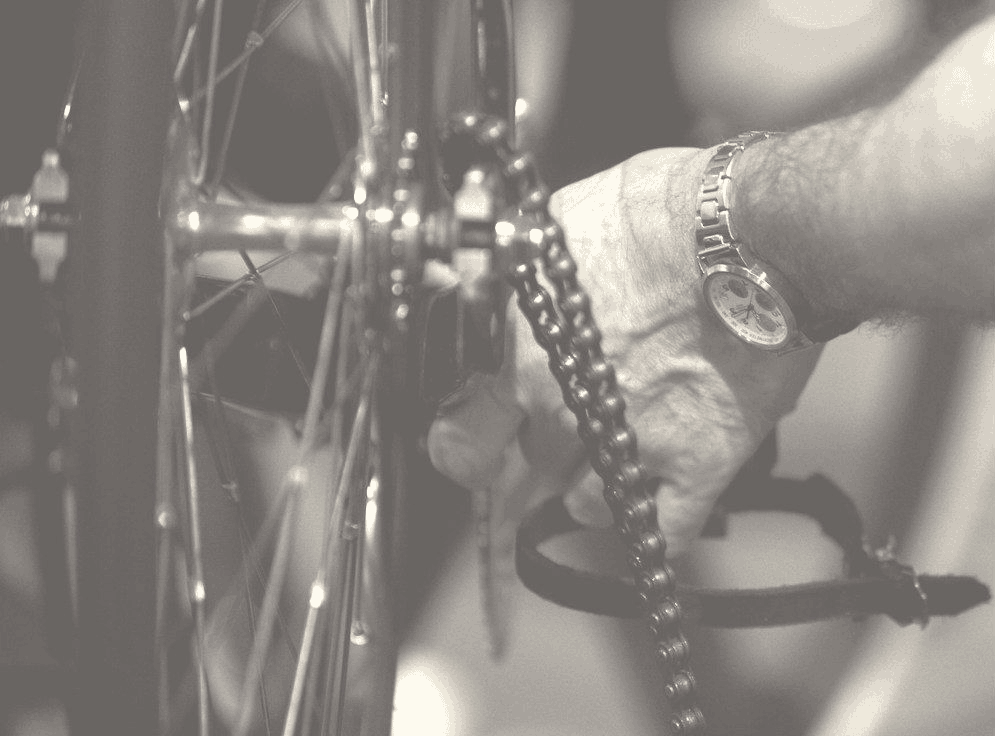 Strength in depth– Pinarello's Russell Downing (left) and Tom Murray (right)
The final rider we came across and had to have a word with is one who before he went away to Norway was winning everything worth winning including the Lincoln Grand Prix in early May. Russell Downing however crashed in Norway and broke a bone in his wrist and came to the Brighouse event with his wrist in a brace. After the race he was not happy after crashing and saying "there was no need for him to take a sling from a rider when we weren't fighting for position and I was pretty peeved to go down when I was trying to rest a broken wrist. Hopefully it's alright."
"I tried to go down as light as I could."
"It was a good race for the team and we got first and second. Malcolm and Tom have worked so hard for me for all my wins this year. Being in Tom's home town he was up for a ride and Malc has been riding really well in Norway. I could see just before we went to Norway that Malcolm was coming into form and that was just what he needed. We now have a good few races coming up and hopefully everyone is firing now and we should have a good second half of the year."
Even with a broken wrist, Russ was getting up there in the sprints in Norway. "Stage racing riding is a lot different to crits and you can cruise a lot of it, get in moves and things and I was going well. I didn't want to lose Norway as a preparation race for the Nationals. When I did crash in Norway, I was really peeved but I still got fourth despite it (the wrist) being broken."
"I wasn't sure whether to come here today but Tom was up for it so I thought I'd come and help the boys and ease it round and crashing was not the best preparation for me. I feel okay and its probably a bit of paranoia in have I landed on it or have I not? I'll get it iced tonight and it should be fine."
The big one for Russell is the end of the month when the British Cycling National Road Race championships are held on the same circuit at Ryedale that he won his title on a few years ago. Is that the race he is building up for?
"Definitely. I have been thinking about that race for the last few months now. Even as Lincoln came and went I was training really hard  and thinking ahead. That will be my last peak before I have a break and then go for the Tour of Britain."
"My build-up is pretty similar to the last few years and hopefully I can get it right like I did three years ago."
When I put it to Russell that while he has been away, his brother Dean has been cleaning up and was he keeping an eye on what his brother was up to, he replied? "I always know when he's done well because I get a text message because when he hasn't, he never talks to me!"
"He has been going well. He wanted to win Lincoln but so did I and he said to me  during the week before it 'I hope I don't get away in a break with you, because I know I won't win and I said yeah, because to be honest, I'd trade all the other five wins or whatever I've had to win the Lincoln and I did."
Finally, speaking about his programme, Russell explained that after some racing trips abroad to Spain and Norway, the team are now going full on in the UK. "More or less the Premiers and training in between. The crits, that come up in that period I'll ride them but train as well. Like today I did four hours this morning and the legs are a bit dead so I'm not just racing to win but racing to train as well."
His next Premier Calendar event is this weekend in the Beaumont Trophy which he won last time round. "I won that last year just beating Malcolm and we're both going well and it's a circuit that over the last few laps that if you have good legs you can do some damage. Hopefully all the boys will rest up this week and we'll have good form."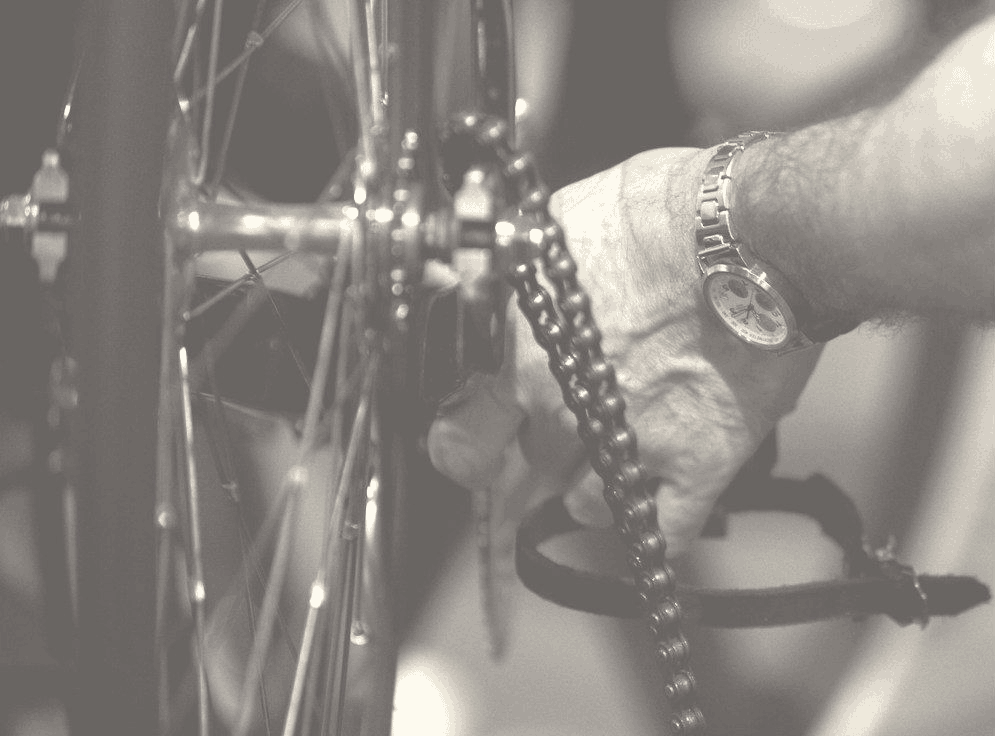 Elite Race
1. Malcolm Elliott, Pinarello
2. Tom Murray, Pinarello
3. Ian Wilkinson, Science in Sport
4. Simon Holt, Rapha Condor/Recycling
5. Liam Holohan, Pearl Izumi/PlanetX
6. Dean Downing, Rapha Condor/Recycling
7. Tom Barras, Plowman Craven
8. Wouter Sybrandy, Sigma SPort
9. Simon Richardson, Plowman Craven
10. Simon Gaywood, Plowman Craven
11. Russell Downing, Pinarello
12. Tony Gibb, Plowman Craven
13. Andy Tinsley, Pearl Izumi/PlanetX
14. Jon Mozley, Pearl Izumi/PlanetX
15. Marc Perry, Sport Beans/Wilier
16. Adam Duggleby, Shorter Rochford
17. James Stewart, KFS Special Vehicles
18. George Atkins, Pearl Izumi/PlanetX
19. Dave Collins, Sicence in Sport/Trek
20. Peter Williams, Pinarello RT
Support race
1. Alistair Wood, Aire Valley RT
2. Simon Yates, Sportcity Velo
3. Robert Watson, Paul Milnes
4. Scott Thwaites, Crosstrax
5. James Anderson, Picarsso
6. Paul Dixon, VS Cycles
7. Lewis Balycki, Ribble Valley Juniors
8. Adam Yates, Sport City Velo
9. Nick Rylance, Wakefield CC
10. James Farnaby, Crosstrax
Youth
Coming …
FIRST PHOTOS
Elite Race